Diners - Nevada
Here are links to some notable diners (past and present) found along Route 40. Click here to learn how I define the word diner. Click here for the other guidelines I use for including businesses on this site. Enjoy!

Donna's Diner (closed) (Battle Mountain, NV)
""Real home cooking in an old-fashioned friendly atmosphere. We offer the biggest menu in town (59 burgers, 20 omelets) and make all our own pies, scon......"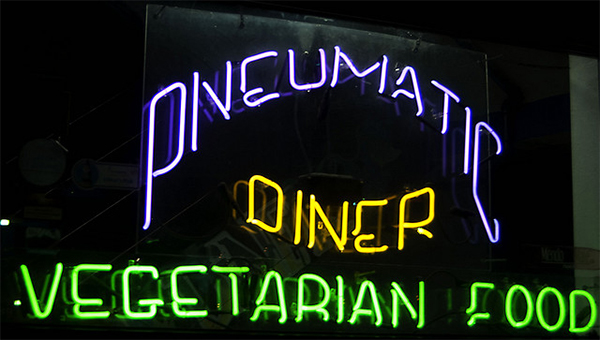 Pneumatic Diner (Reno, NV)
"The menu includes many vegetarian options at this diner!......"
---
Feedback: Do you have corrections or contributions for this page? Want to make a suggestion? Click here to send me an e-mail. I am espcially interested in memories, stories, postcards and photographs. Thanks!

Last updated: 2009-09-08 04:28:09