Roadside Attractions - Indiana
Here are links to some notable roadside attractions (past and present) found along Route 40.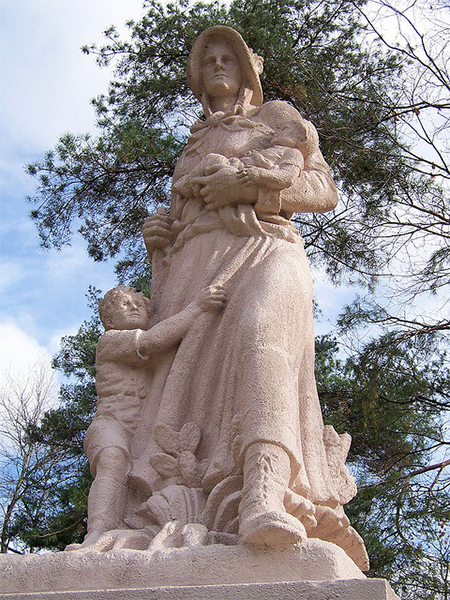 Madonna of the Trail - Indiana (Richmond, IN)
"The monument sits on the southwest corner of Glen Miller Park on U.S. Route 40 in Richmond, Indiana. This monument was dedicated on October 28, 1928......"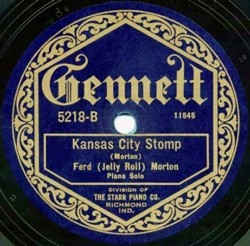 Gennett Records (site) (Richmond, IN)
"Gennett Records began in October, 19171, in Richmond, Indiana, by the Starr Piano Company. The record company was a Mecca for jazz musicians and over ......"

Salisbury Courthouse (Centerville, IN)
"This log cabin, constructed in 1811, is the oldest surviving courthouse from the original Northwest Territory. It stood in the county seat of Salisbu......"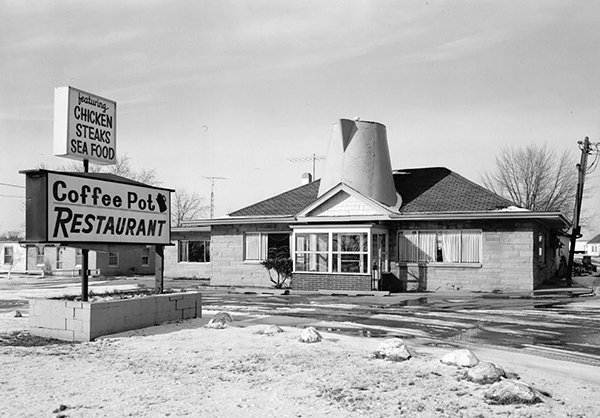 Coffee Pot Restaurant (site) (Pennville, IN)
"What a fine looking building this was! Unfortunately, on November 30, 1991, the Coffee Pot burned to a crisp in a fire. You might say someone left an ......"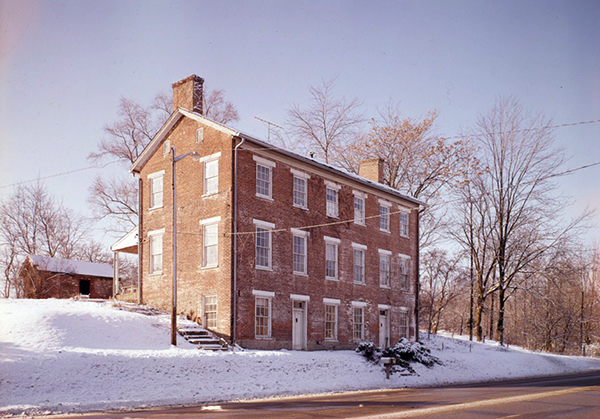 Huddleston House Tavern (Cambridge City, IN)
"Built in 1839 by John Huddleston. Served as a residence for the Huddleston family and also as an inn......."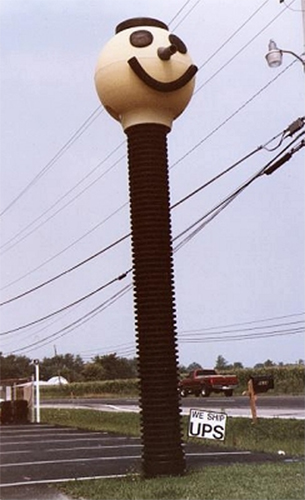 Giant Happy Face (Greenfield, IN)
"This roadside oddity is made from building supplies......."

April Love's Auto Sales (closed) (Indianapolis, IN)
"Not a roadside attraction, but certainly eye-catching. This car dealership rented cars that had giant farm animals on top: roosters, pigs, ducks, etc......."

Giant Cattails (gone) (Indianapolis, IN)
"A tanning salon that used to operate here once had HUGE cattails in front of the building......."

Big Feet (gone) (Indianapolis, IN)
"There used to be a chain of gas stations around Indianapolis called Bigfoot Gas. There were giant green feet at most of the stations......."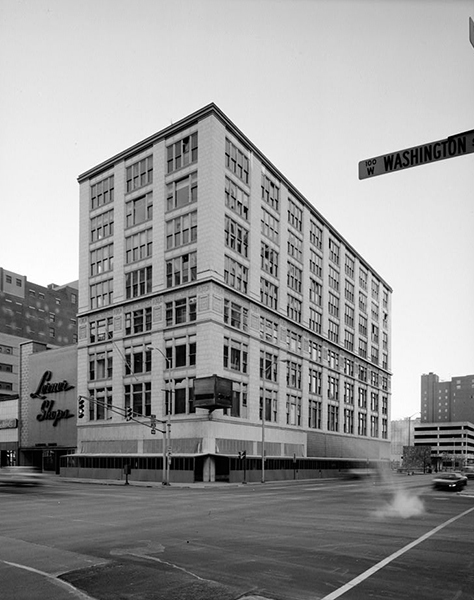 Occidental Building (site) (Indianapolis, IN)
"Built in 1914. This building was demolished on November 5, 1989. This location is now the Circle Center Mall......."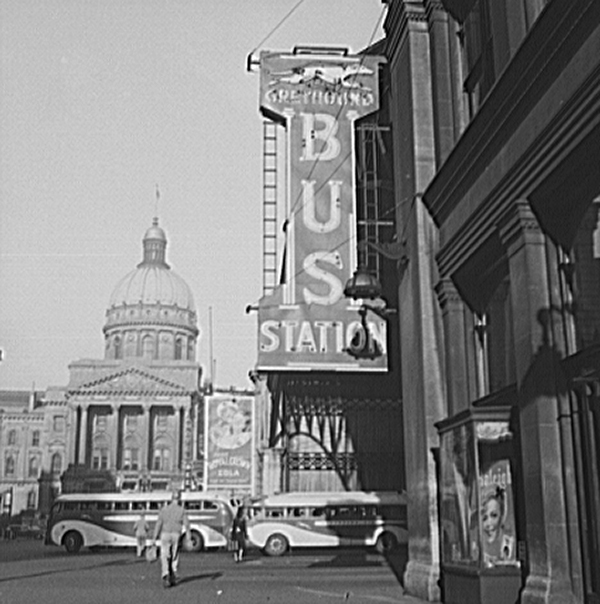 Greyhound Bus Station (site) (Indianapolis, IN)
"This bus station was a former station for interurban trains. It has since been razed. This location is now a Hilton Hotel......."

Muffler Man (Indianapolis, IN)
"Named Mr. Bendo. Mr. Bendo from RoadsideArchitecture.com......."

Indiana Medical History Museum (Indianapolis, IN)
"Just the place to go before (or just after) lunch. The museum includes exhibits on autopsies and includes a display of brains in jars. Yum! Indiana......"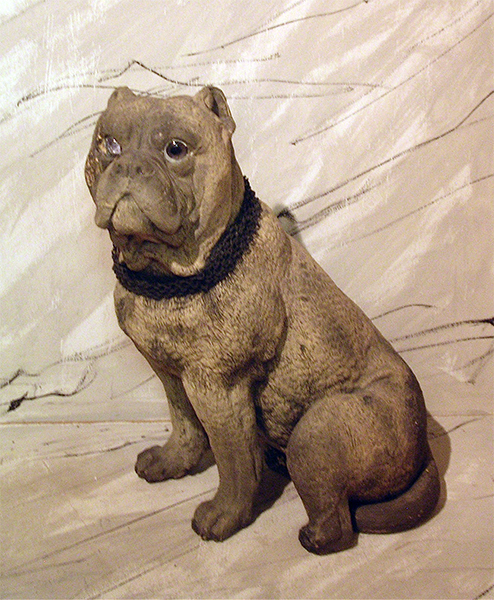 Stiffy Green the Bulldog (Terre Haute, IN)
"Oh, the story of Stiffy Green is way too long and far too complicated to repeat here. I'll give you two links in a moment where you can read two accou......"
---
Feedback: Do you have corrections or contributions for this page? Want to make a suggestion? Click here to send me an e-mail. I am espcially interested in memories, stories, postcards and photographs. Thanks!

Last updated: 2009-09-08 04:28:09