Historic Sites - Nevada
Here are links to some notable historc sites found along Route 40.

Wreck of the City of San Francisco (Harney, NV)
"On August 12, 1939, the City of San Francisco derailed while crossing a bridge. Twenty-four people died and 121 others were injured......."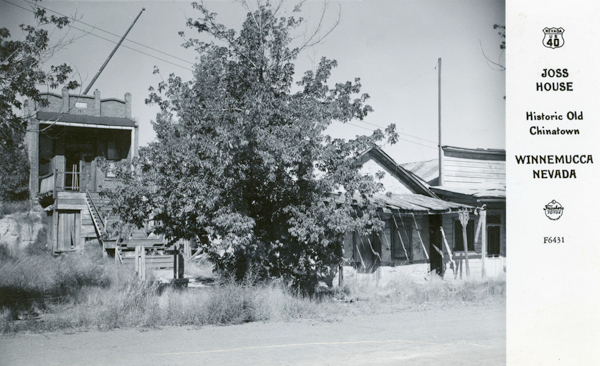 Joss House (site) (Winnemucca, NV)
"At one time the Chinese population of Winnemucca was considerable. By the late 1800s, many of the former Chinese laborers from the construction of th......"

Forty Mile Desert (NV)
"A desert along the California Trail between the Humboldt Sink and the Truckee River. This expanse (actually 35 miles in length) was one of the most c......"
---
Feedback: Do you have corrections or contributions for this page? Want to make a suggestion? Click here to send me an e-mail. I am espcially interested in memories, stories, postcards and photographs. Thanks!

Last updated: 2010-08-10 20:12:24