Bridges - Maryland
Here are links to some notable bridges (past and present) found along Route 40.

Havre de Grace-Perryville Bridge (site) (Havre de Grace, MD)
"From the Maryland Transportation Authority: The 1910 structure, acquired by a group of private citizens who operated it as a toll facility between 19......"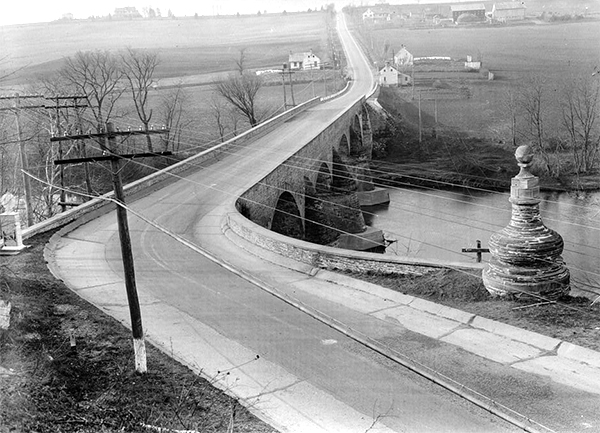 Jug Bridge (site) (Frederick, MD)
"The Jug Bridge was built over the Monacacy River in 1808 at a location a few miles east of Frederick, Maryland. The bridge consisted of two 65-foot s......"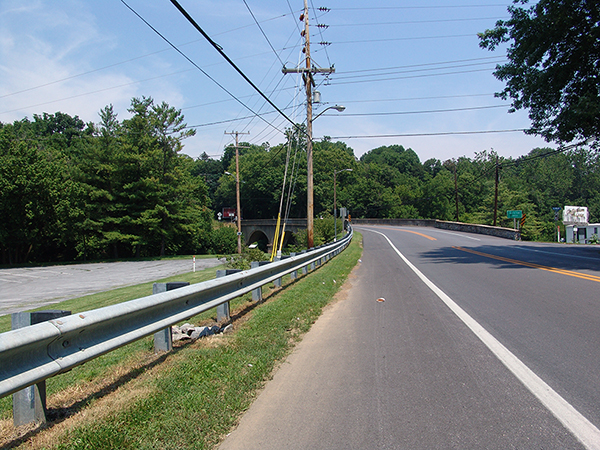 Antietam Creek Bridge (Funkstown, MD)
"The Antietam Creek Bridge is a triple arch stone bridge spanning Antietam Creek at Funkstown, Washington County, Maryland. The bridge was built by Ja......"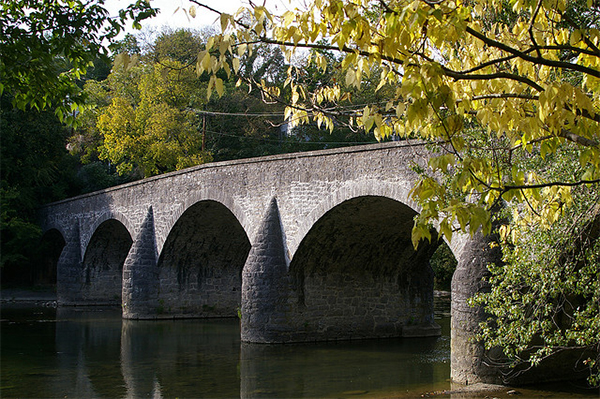 Wilson Bridge (Wilson, MD)
"Constructed in 1819 by Silas Harry, it has five stone arches and a length of 215 feet. A newer bridge just to the south opened in 1937, diverted most......"

Bear Creek Bridge (Hancock, MD)
"Bear Creek Bridge is a wooden timber bridge spanning Bear Creak 10 miles west of Hancock, Washington County, Maryland on the west slope of Sideling Hi......"

Clarysville Bridge (Clarysville, MD)
"Spans Braddock's Run. Built in 1812 by James Kinkead. Rebuilt by James Murray in 1834......."
---
Feedback: Do you have corrections or contributions for this page? Want to make a suggestion? Click here to send me an e-mail. I am espcially interested in memories, stories, postcards and photographs. Thanks!

Last updated: 2009-09-08 04:28:09