Cottages, Motor Courts and Motels - Colorado
Here are links to some notable motels, hotels and other accommodations (past and present) found along Route 40.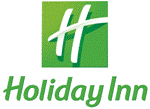 Holiday Inn (site) (Aurora, CO)
"106 units. This motel appears to have been razed to build I-225......."

Elko Motel (site) (Manitou Springs, CO)
"The site of this motel is now occupied by a newer motel......."

Bob's Camp (site) (Lakewood, CO)
"13 Units. This location is now a parking lot......."

Big Bunny Motel (Bugs Bunny Motel) (Edgewater, CO)
"The story goes that this motel operated as the Bugs Bunny Motel for years and the folks at Warner Brothers were none the wiser. Oh well, all good thi......"

Trails End Motel (Lakewood, CO)
"31 units.My family stayed at this motel in 1972 on a trip back to Denver. I stayed there again in 1983 on a solo trip......."

Valley View Motel (Steamboat Springs, CO)
"I'm not certain about this old motel's location. I've searched numerous records and can find no record that pinpoints it location. One thing is cert......"
---
Feedback: Do you have corrections or contributions for this page? Want to make a suggestion? Click here to send me an e-mail. I am espcially interested in memories, stories, postcards and photographs. Thanks!

Last updated: 2009-09-08 04:28:09