Roadside Attractions - Colorado
Here are links to some notable roadside attractions (past and present) found along Route 40.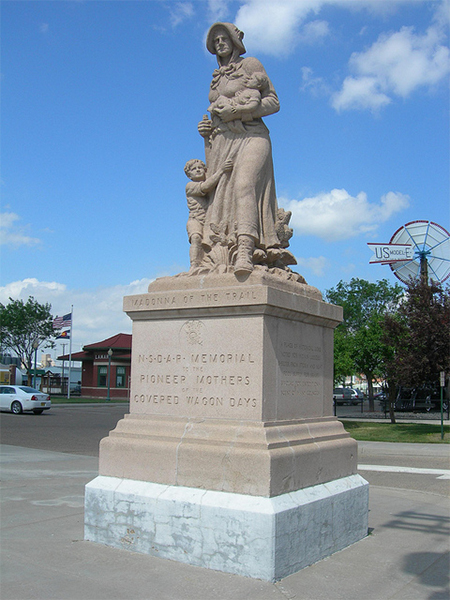 Madonna of the Trail - Colorado (Lamar, CO)
"The monument is located at South Main Street (Lamar Highway) and Beech Streets, Lamar, Colorado. This monument was dedicated on September 24, 1928. T......"

Kit Carson Museum (Kit Carson, CO)
"This is a great little museum focusing on local history and life on the high plains. This is a worthy diversion!......"

Railroad Station (Hugo, CO)
"This old depot has been moved to this location. Now part of a town park......."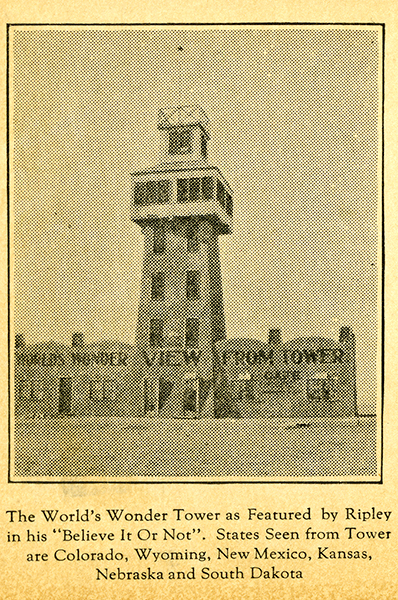 Wonder Tower (Genoa, CO)
"The billboards used to declare, "SEE SIX STATES!" My parents never took me here, despite my most irritating pleas. They knew a tourist trap from 100 ......"

Deer Trail Rodeo (Deer Trail, CO)
"The world's first rodeo was held here on July 4, 1869......."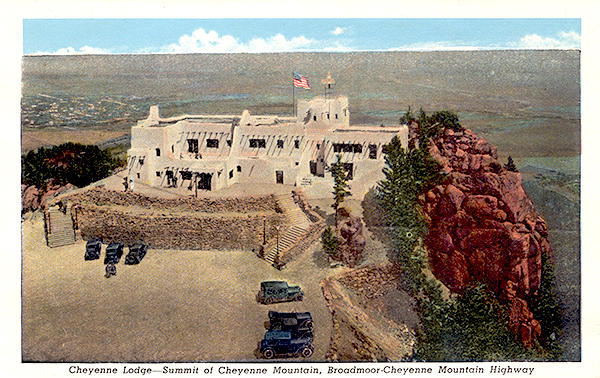 Cheyenne Lodge (ruins) (Colorado Springs, CO)
"Located at the summit of Cheyenne Mountain, the ruins of this old lodge are only accessible by hiking the route of the old summit road. Far below, ins......"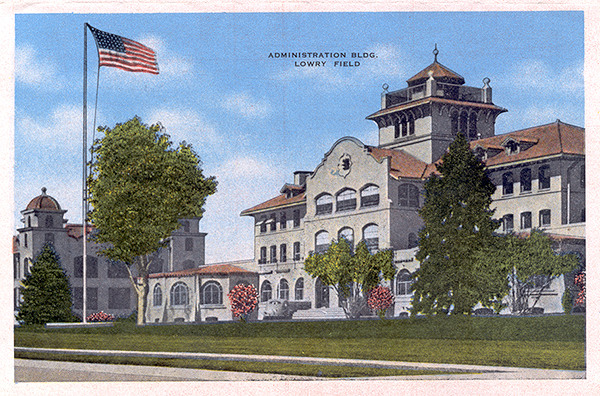 Lowry Air Force Base (Denver, CO)
"Opened in 1938. Former Air Force base and the original home of the Air Force Academy. Closed in 1994. The site is now a college, park land and prof......"
Miracle House and Pixieland Golf (closed) (East Manitou Springs, CO)
"Another one of those houses with built-in optical illusions. I'm not completely sure how they expected anyone to play a decent round of miniature golf......"

Buffalo Bill Wax Museum (Manitou Springs, CO)
"Once located at the historic Briarhurst Manor, the museum features wax representations of all the big names in American western history, mostly outlaw......"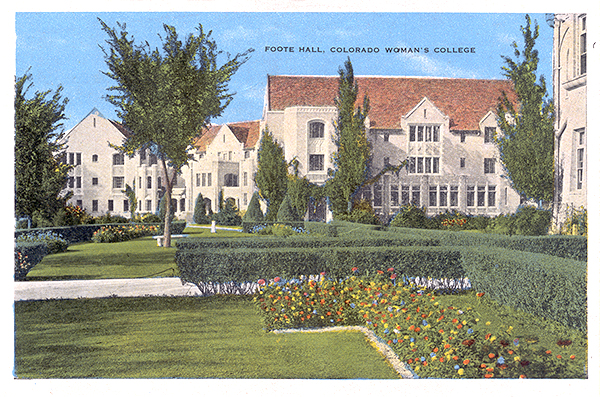 Colorado Women's College (Denver, CO)
"This former college was acquired by the University of Denver. The campus is now home to Johnson and Wales University......."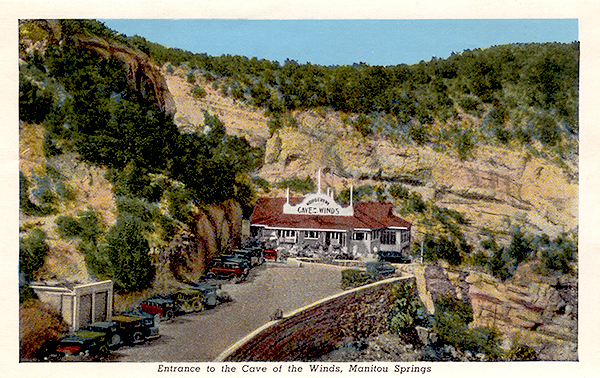 Cave of the Winds (Manitou Springs, CO)
"Probably the most well known of the roadside attractions in the Centennial State. The Cave offers a general tour, a discover tour and even a full-day ......"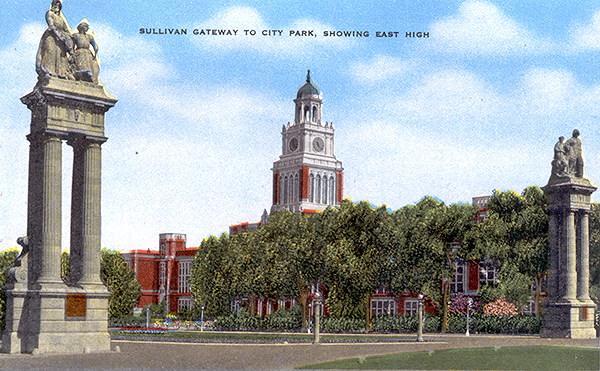 City Park (Denver, CO)
"At 330 acres, this is the largest park in Denver. Home of the City Municipal Golf Course, Denver Zoo and Museum of Nature and Science......."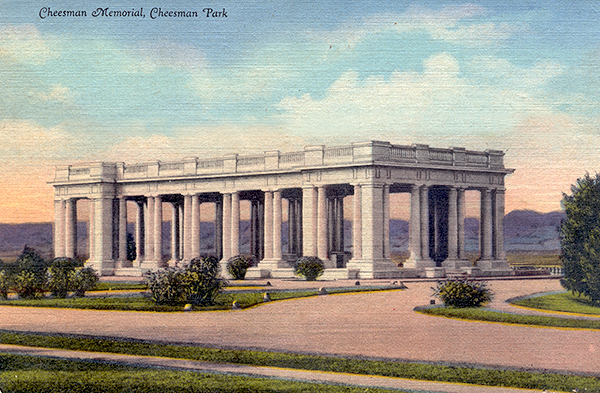 Cheesman Park and Memorial (Denver, CO)
"Built on the site of the former Prospect Hill Cemetery. Named after Walter Cheesman......."

Forney Transportation Museum (Denver, CO)
"Over 500 exhibits. If it rolls, it's probably in the museum somewhere. Chevron gasoline truck by roy.luck, on Flickr......."

Sonny Lawson Baseball Field (Denver, CO)
"Beat writer Neal Cassady walked through this baseball field every day as a child. In 1949, Jack Kerouac watched a baseball game here and wrote about ......"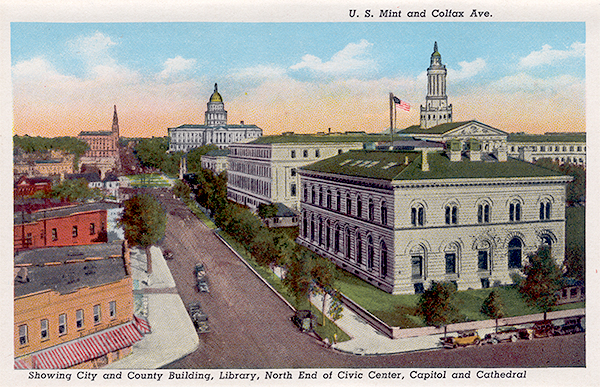 Denver Mint (Denver, CO)
"Built in 1897. It is the largest producer of coins in the world......."

Giant Chair and Horse (Denver, CO)
"Just a stone's throw from Route 40 (Colfax Avenue) is the Denver Public Library. Outside of the library is a giant 25-foot tall chair. While the place......"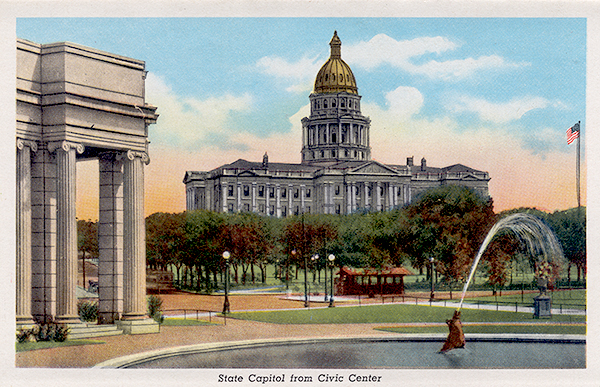 Colorado State Capitol (Denver, CO)
"Opened in 1894. It's dome is made of real gold plate. The 13th step on the west side of the building is exactly 5,280 feet above sea level (the elev......"
Daniels and Fisher Tower (Denver, CO)
"Built in 1910, it was part of the Daniels and Fisher department store. When it was built it was the tallest structure west of the Mississippi River. ......"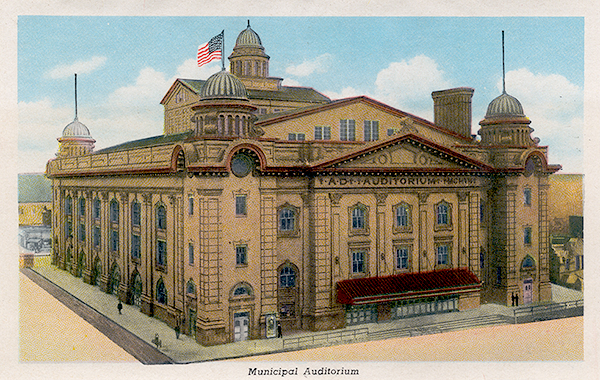 Denver Arena (site) (Municipal Auditorium) (Denver, CO)
"Constructed in 1908 and was site of the 1908 Democratic National Convention. Led Zepplin played their first U.S. concert here on December 26, 1968. ......"

Buckhorn Exchange (Denver, CO)
"The Buckhorn is one of Denver's oldest bars and restaurants and is a carnivore and hunter's delight. (Vegetarians and PETA folk should bypass this pla......"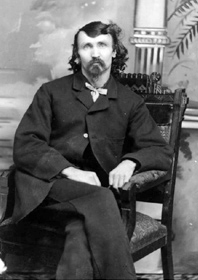 Alfred (Alferd) Packer's Grave (Littleton, CO)
"Colorado's famous cannibal Afred Packer (aka Alferd Packer) is buried in Littleton Cemetery. He was convicted of murdering his five colleagues, but wa......"

Casa Bonita Restaurant (Lakewood, CO)
"Definitely not a roadside attraction, but worth mentioning. Casa Bonita is more of a roadside diversion, and should even be listed with restaurants. H......"

Prostitution Museum (Cripple Creek, CO)
"Advertised as an 1890's brothel, kids 10-13 are half price and under 10 are free. I love it! I can just hear the curious tikes asking, Daddy, what's a......"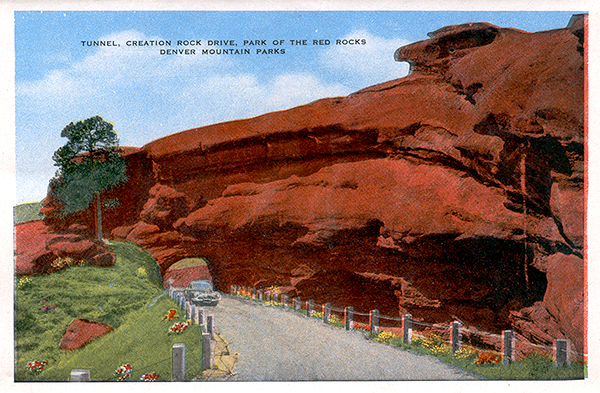 Red Rocks Park (Morrison, CO)
"Home of the Red Rocks Amphitheatre......."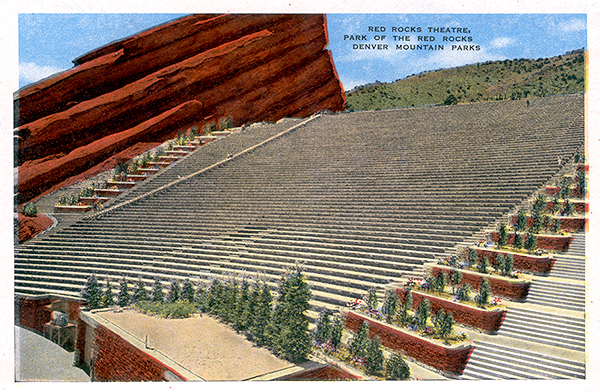 Red Rocks Amphitheatre (Morrison, CO)
"Part of Red Rocks Park. Concerts have been held at the site since 1906, however, the present amphitheatre wasn't constructed until 1941......."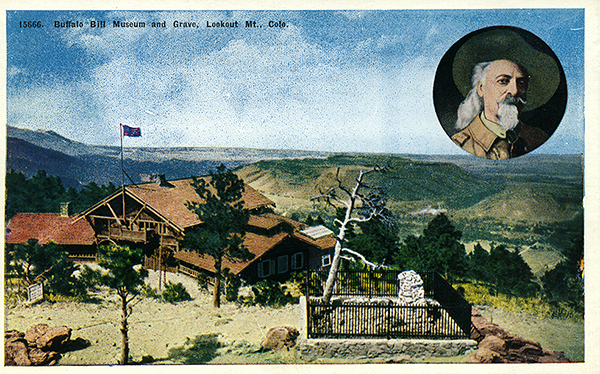 Buffalo Bill Grave and Museum (Golden, CO)
"Just off Route 40 is Buffalo Bill's grave. Many people are surprised to find William F. Cody buried here in Colorado since he is so closely identified......"

Steve Canyon Statue (Idaho Springs, CO)
"In 1947, Squirrel Gulch was renamed Steve Canyon after the comic strip hero. Three years later, a giant statue of Steve Canyon was erected. Amazingly,......"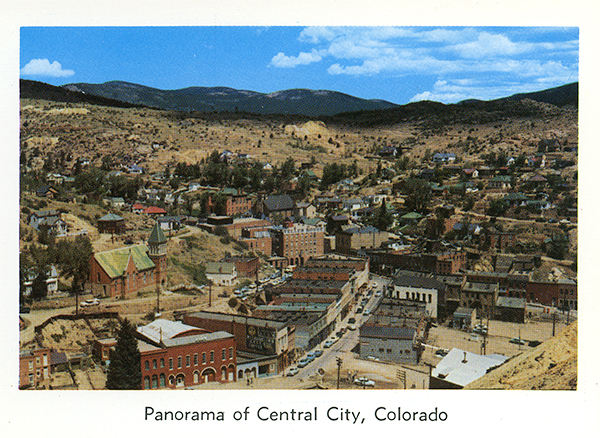 Central City (Central City, CO)
"This former mining town is a pleasant diversion from Route 40. The gold discoveries here gave the city the nickname 'The Richest Square Mile on Earth......"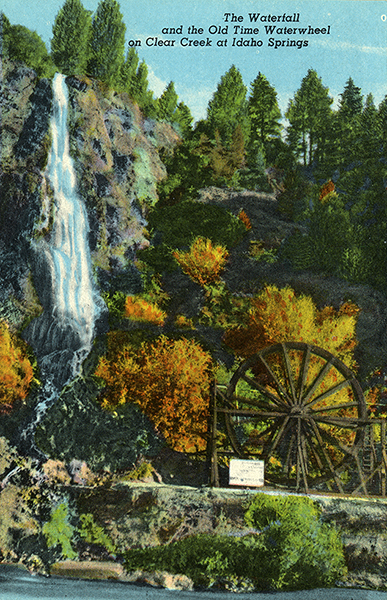 Bridal Veil Falls and Waterwheel (Idaho Springs, CO)
"Built by miner Charlie Tayler in 1891. Tayler lived a long live life because he never bathed nor kissed women. I think there's a causal relationship......"

Muffler Man (Idaho Springs, CO)
"I have been told that there is a Muffler Man in Idaho Springs. I have yet to find it. If you know of its existence, please contact me......."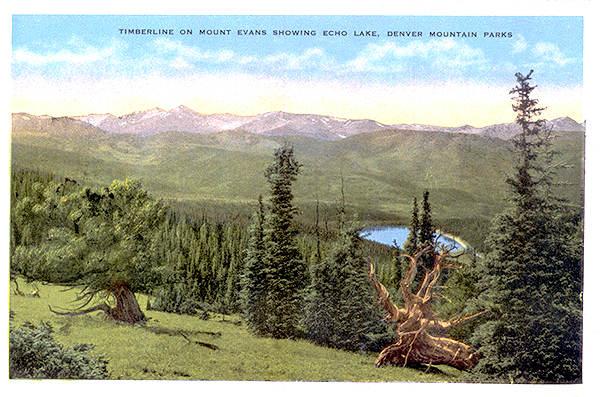 Echo Lake Park (Idaho Springs, CO)
"On the Mount Evans Scenic Byway......."

40th Parallel (Granby, CO)
"Some people believe that U.S. Route 40 obtained its numerical designation because it approximated the 40th parallel lattitude line. This is incorrect......."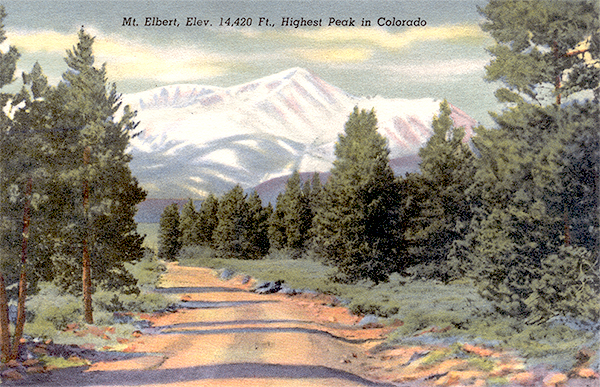 Mount Elbert (Nathrop, CO)
"Elevation 14,443 feet. This highest point in Colorado as well as the Rocky Mountains in North America......."

Glenwood Caverns (Glenwood Springs, CO)
"Glenwood Caves was first opened over a hundred years ago. For a number of reasons (including WWI), the caves remained closed for more than 80 years. T......"
---
Feedback: Do you have corrections or contributions for this page? Want to make a suggestion? Click here to send me an e-mail. I am espcially interested in memories, stories, postcards and photographs. Thanks!

Last updated: 2009-09-08 04:28:09