Cottages, Motor Courts and Motels - Illinois
Here are links to some notable motels, hotels and other accommodations (past and present) found along Route 40.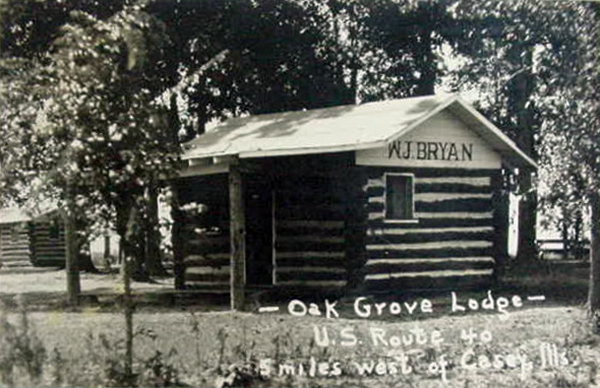 Oak Grove Lodge (site) (Greenup, IL)
"Founded by Charles Clark Ormsby. From the Cumberland County History: "Mr. Ormsby founded Oak Grove Lodge in 1921. For the first two summers meals we......"
---
Feedback: Do you have corrections or contributions for this page? Want to make a suggestion? Click here to send me an e-mail. I am espcially interested in memories, stories, postcards and photographs. Thanks!

Last updated: 2009-09-08 04:28:09