Roadside Attractions - Kansas
Here are links to some notable roadside attractions (past and present) found along Route 40.

Kansas Speedway (Kansas City, KS)
"I know there are some NASCAR fans who will take issue with me, but I'm really not too happy about this race track. In a way, I'd actually prefer you ......"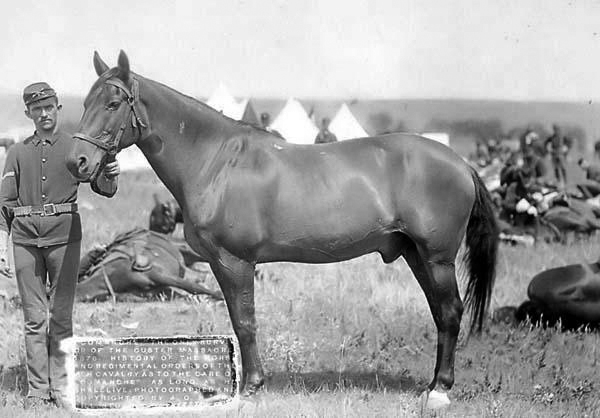 Comanche (Lawrence, KS)
"Yes, there actually was a U.S. survivor at the Battle of Little Bighorn. His name was Comanche (ironic, huh?) and he was a horse belonging to Captain ......"

Giant Painted Egg (Topeka, KS)
"World's Largest Russian Decorated Egg by worldslargestthings, on Flickr......."

Giant Wren (Topeka, KS)
"This giant wren was from the WREN radio station. World's Largest Wren by worldslargestthings, on Flickr......."

Oz Museum (Wamego, KS)
"There's no place like Wamego, Kansas. Oz Museum by einmyria, on Flickr......."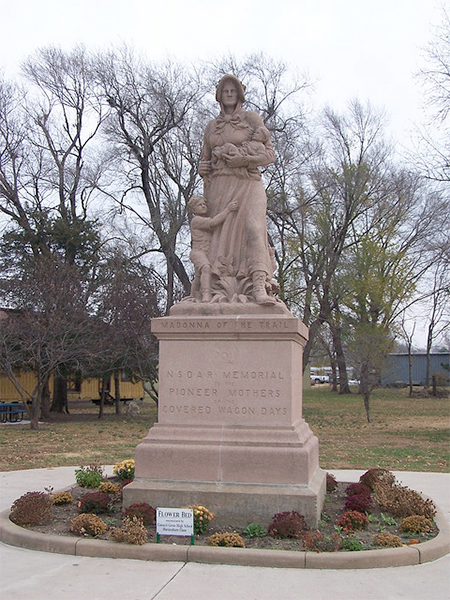 Madonna of the Trail - Kansas (Council Grove, KS)
"This monument stands on the east bank of the Neosho River at Main Street (U.S. Route 56). The monument was dedicated on September 7, 1928. The insc......"

Johnny Kaw (Manhattan, KS)
"In the 1950's a bunch of Kansasans wanted a folk hero so they invented Johnny Kaw. In 1966, at a cost of $7,000, a 30-foot concrete statue was erected......"

Atomic Cannon (Junction City, KS)
"In the frenzy of the post WWII nuclear buildup, someone (obviously not a rocket scientist) though up the idea of shooting nuclear weapons from a canno......"

Custer Home (also known as Building 24) (Junction City, KS)
"Long believed to be where George and Libby Custer lived between 1866-67, historians now believe he lived in the smaller Building 21 which burned down ......"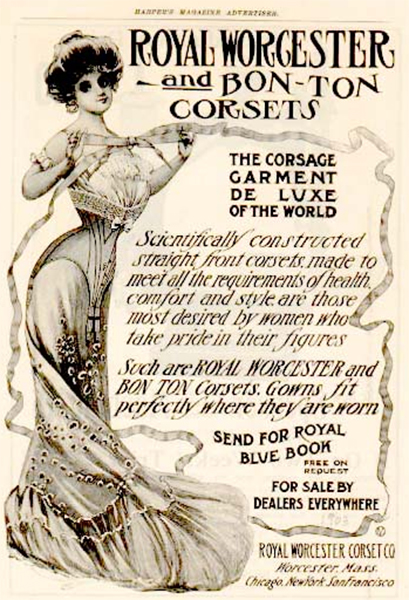 Heritage Underwear Show (Junction City, KS)
"If you call the museum in advance, they will stage a fashion show of antique underwear. The models aren't exactly out of the pages of the Victoria's S......"

Museum of Independent Telephony (Abilene, KS)
"Abilene is the home of a museum that salutes the nearly 6,000 babiest of the baby Bells, the independent telephone company. At one time, there were ne......"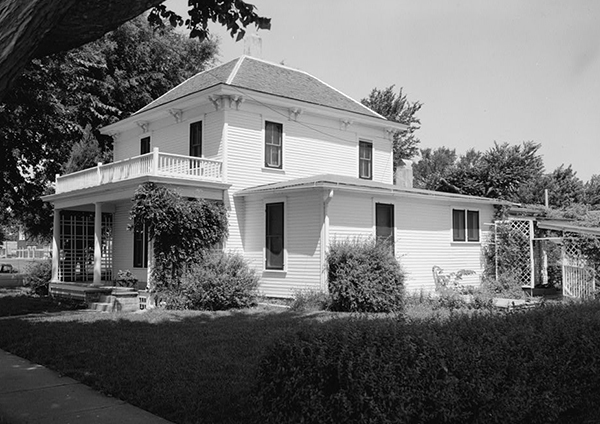 Dwight Eisenhower Home (Abilene, KS)
"Ike lived in this house freom 1891 to 1911. The house was moved here from its original location......."

Greyhound Hall of Fame (Abilene, KS)
"In addition to billing itself as the once "wickedest and wildest" town of the old west and the home of Dwight Eisenhower, Abilene also claims to be th......"

Prehistoric Indian Burial Pits (closed) (New Cambria, KS)
"This was quite the controversial tourist attraction! How would you feel if your ancestor's burial ground were dug up and their remains placed on disp......"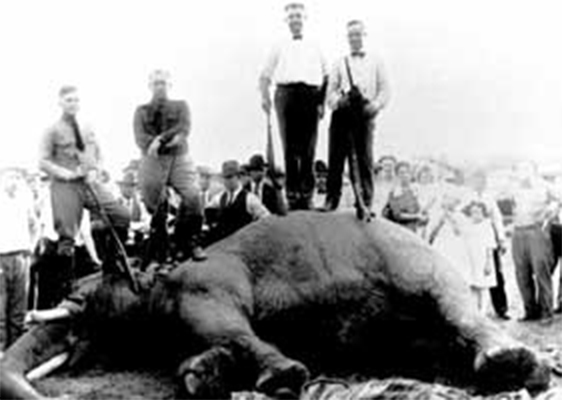 Bones of Snyder (Salina, KS)
"Snyder was an elephant with the Sells-Floto Circus. Sadly, on September 13, 1920, the performing pachyderm got loose and decided to do his own circus ......"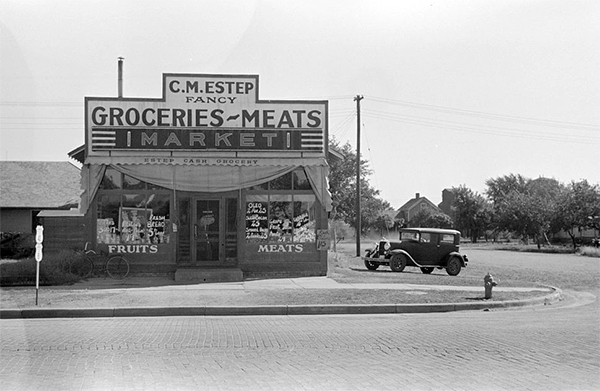 Estep Market (site) (Salina, KS)
"This store was run by Chalmer and Maude Estep. The site is now a garage......."

Rock City (Minneapolis, KS)
"This park has the world's largest collection of sandstone concretions......."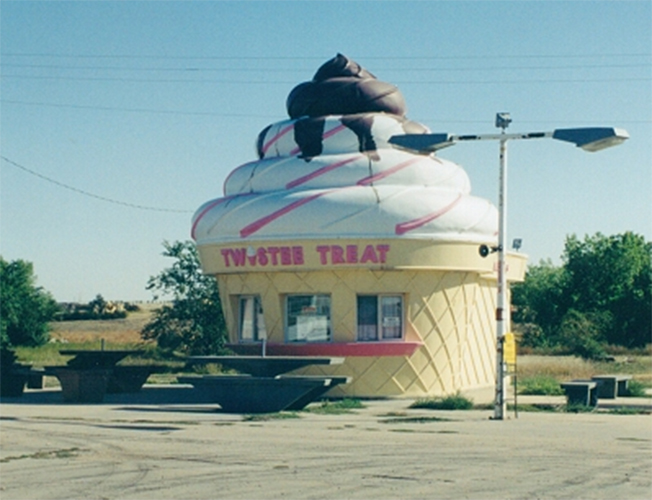 Twistee Treat (site) (Oakley, KS)
"This business was one of the finest examples of programmatic architecture remaining on Route 40. It was a welcome treat after driving across Kansas on......"
---
Feedback: Do you have corrections or contributions for this page? Want to make a suggestion? Click here to send me an e-mail. I am espcially interested in memories, stories, postcards and photographs. Thanks!

Last updated: 2009-09-08 04:28:09