Cottages, Motor Courts and Motels - Pennsylvania
Here are links to some notable motels, hotels and other accommodations (past and present) found along Route 40.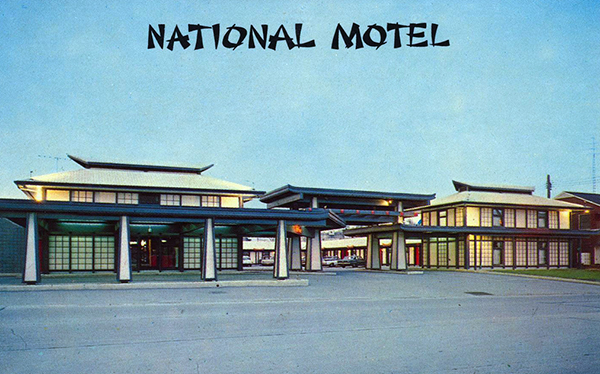 National Motel (site) (Washington, PA)
"Without a doubt, this is the strangest motel on all of Route 40! I wonder how long the gate survived before some oversized vehicle tried to drive und......"
---
Feedback: Do you have corrections or contributions for this page? Want to make a suggestion? Click here to send me an e-mail. I am espcially interested in memories, stories, postcards and photographs. Thanks!

Last updated: 2009-09-08 04:28:09