Camping and Campgrounds - Ohio
Here are links to some notable campgrounds and RV parks (past and present) found along Route 40.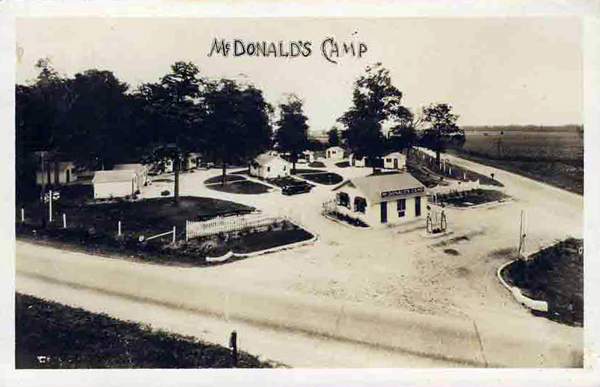 McDonald's Camp (closed) (Lewisburg, OH)
"Built in 1927. Remnants of the old tourist camp remain. There is a more modern gas station......."
---
Feedback: Do you have corrections or contributions for this page? Want to make a suggestion? Click here to send me an e-mail. I am espcially interested in memories, stories, postcards and photographs. Thanks!

Last updated: 2010-08-10 20:12:12