Bridges - Delaware
Here are links to some notable bridges (past and present) found along Route 40.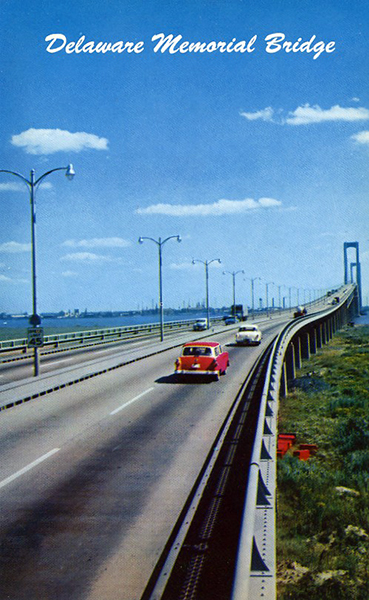 Delaware Memorial Bridge (New Castle, DE)
"The first span of the Delaware Memorial Bridge opened on August 15, 1951, and provided the final roadway link of the transcontinental highway Route 40......"
---
Feedback: Do you have corrections or contributions for this page? Want to make a suggestion? Click here to send me an e-mail. I am espcially interested in memories, stories, postcards and photographs. Thanks!

Last updated: 2009-09-08 04:28:09