Hotels - Colorado
Here are links to some notable hotels (past and present) found along Route 40.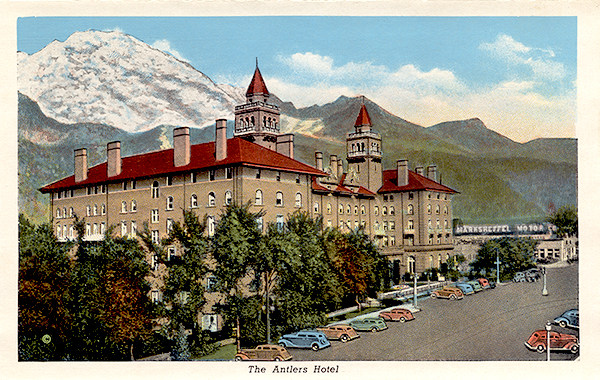 Hilton Antlers Hotel (Antlers Hotel) (Colorado Springs, CO)
"The original Antlers Hotel was built by William Jackson Palmer in 1883. It was replaced in 1901 with a grand hotel designed by Ernest Phillip Varian ......"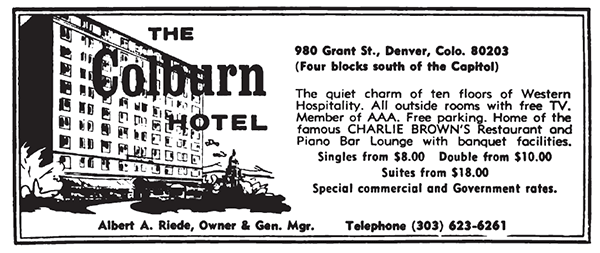 Colburn Hotel & Charlie Brown's Restaurant (Denver, CO)
"Carolyn Robinson and Beat writer Neal Cassady lived at the Colburn in 1947. Allen Ginsberg also stayed at the Colburn for a while. When Jack Kerouac......"

Shirley-Savoy Hotel (site) (Denver, CO)
"These two hotels (the Shirley and the Savoy) stood side by side on 17th Street. In 1921, they merged and were known as the Shirley-Savoy Hotel. The ......"
---
Feedback: Do you have corrections or contributions for this page? Want to make a suggestion? Click here to send me an e-mail. I am espcially interested in memories, stories, postcards and photographs. Thanks!

Last updated: 2010-08-10 20:11:34