Roadside Attractions - Delaware
Here are links to some notable roadside attractions (past and present) found along Route 40.

World's Largest Rubber Band Ball (gone) (Wilmington, DE)
"John Bain created this massive ball made entireley out of 850,000 single rubber bands and is 15.1 feet in circumfance (5.8 feet wide). This one and a......"

World's Largest Frying Pan (Wilmington, DE)
"Manufactured in 1950 by the Mumford Sheet Metal Works of Selbyville, Delaware. It is 10 feet in diameter......."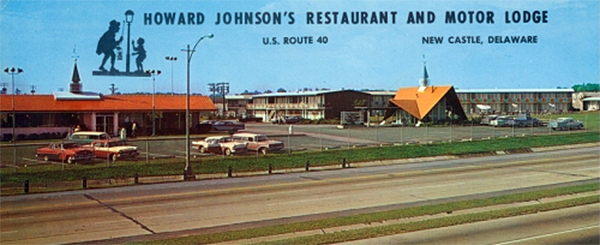 Mike's Famous Harley-Davidson (New Castle, DE)
"This Harley dealership does much more than sell bikes. Inside these walls is the Museum of the American Road. Exhibits include some mention and tribut......"
---
Feedback: Do you have corrections or contributions for this page? Want to make a suggestion? Click here to send me an e-mail. I am espcially interested in memories, stories, postcards and photographs. Thanks!

Last updated: 2009-09-08 04:28:09