Roadside Attractions - Utah
Here are links to some notable roadside attractions (past and present) found along Route 40.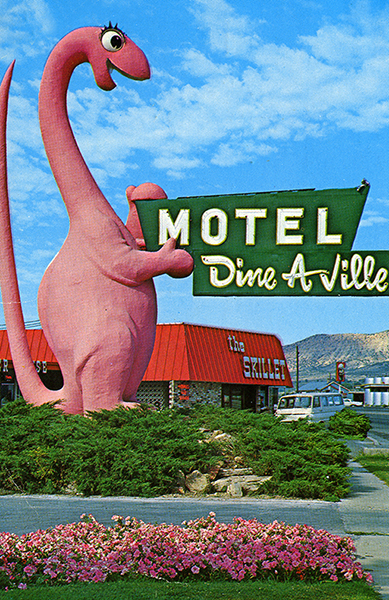 Dinah the Dinosaur (Vernal, UT)
"Dinah formerly graced the entrance of the long-gone Motel Dine A Ville in Vernal. She was designed by Helen Millecam, co-owner of the Dine a Ville. ......"

Gravity Hill (Salt Lake City, UT)
"An optical illusion that makes it appear that cars are coasting uphill......."

Blessed Virgin Mary in a Stump (site) (Salt Lake City, UT)
"The image of the BVM (a Catholic TLA) has been showing up in trees all over the place. (I guess with all of the Elvis sightings these days, Mary felt ......"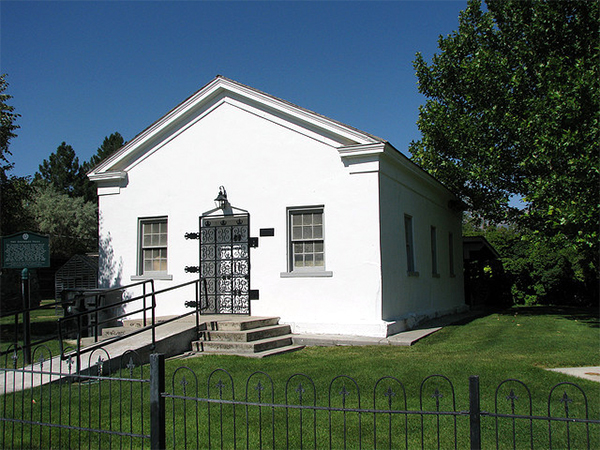 Donner-Reed Museum (Grantsville, UT)
"No, not Donna Reed. It's Donner-Reed as in George Donner and James Reed, the leaders of the ill-fated pioneering party of 1846. As these unlucky and i......"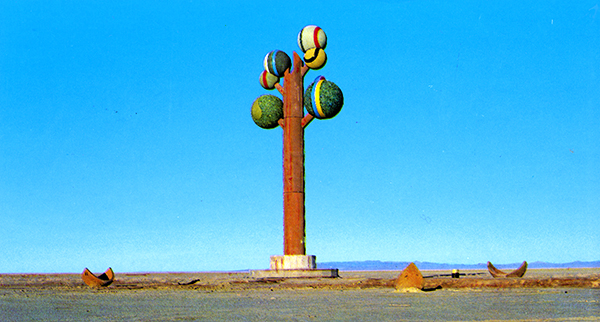 Metaphor: Tree of Utah (UT)
"As you drive across the Salt Flats, you'll encounter nothing but 80 miles of nothing. The landscape is pretty stark. To the pioneers, this must have b......"

Muffler Man (site) (Wendover, UT)
"This cowboy Muffler Man was painted up to look like a rodeo clown. He stood atop a former old gas station serving as a pawn shop (conveniently located......"
---
Feedback: Do you have corrections or contributions for this page? Want to make a suggestion? Click here to send me an e-mail. I am espcially interested in memories, stories, postcards and photographs. Thanks!

Last updated: 2009-09-08 04:28:09