Cottages, Motor Courts and Motels - Indiana
Here are links to some notable motels, hotels and other accommodations (past and present) found along Route 40.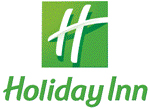 Holiday Inn (site) (Richmond, IN)
"There is a shopping center where this motel once stood......."

40 Motel (site) (Plainfield, IN)
"Nothing remains except for part of the old sign......."
---
Feedback: Do you have corrections or contributions for this page? Want to make a suggestion? Click here to send me an e-mail. I am espcially interested in memories, stories, postcards and photographs. Thanks!

Last updated: 2009-09-08 04:28:09



---
Route 40 News: